I am a cherry blossom bud, a precious flower, pointing upward toward the Son, awaiting my moment to bloom.  The source of my beauty comes from deep within, lies hidden inside, a priceless gift waiting to be revealed.
Blossom

is for girls who are awaiting the first menstrual period.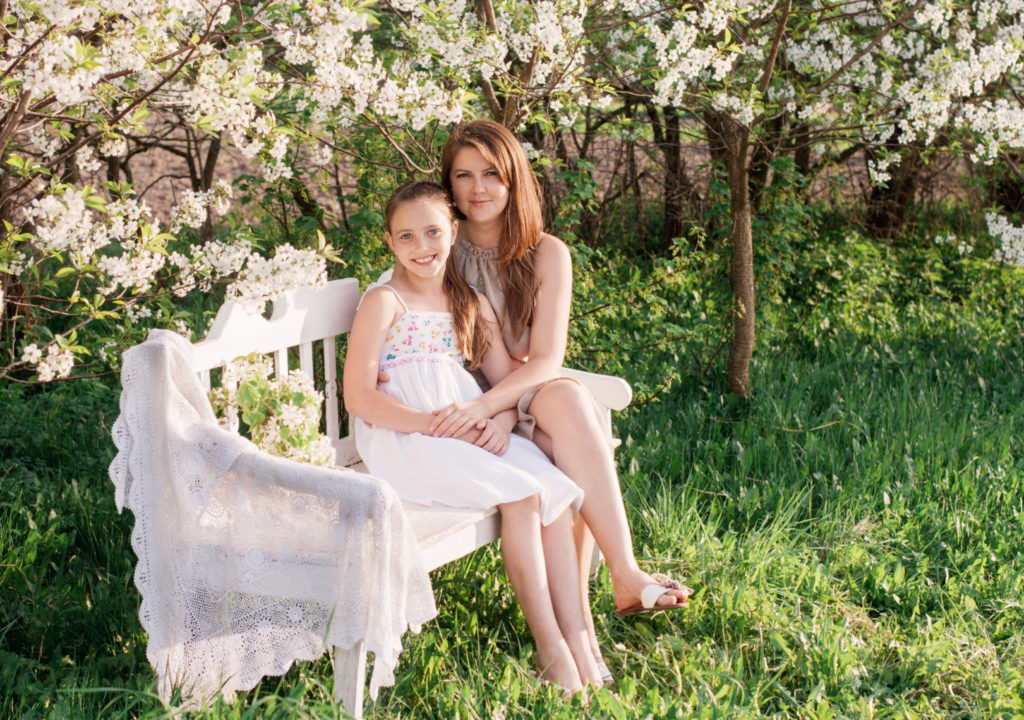 The Blossom Cycle Awareness Charting System is designed for girls who have begun to show outward signs of puberty, but have not yet begun to menstruate.  The program corresponds to the learning stage of Puberty, as listed in the Pontifical Council for the Family's document, The Truth and Meaning of Human Sexuality.
Blossom teaches girls what happens in their bodies as the body prepares for the fmp, or first menstrual period.  The program teaches girls to follow the signs, enabling them to identify changes that occur on the outside of the body and to observe changes that occur on the inside of the body.
Outward Signs
breast development
growth of hair in the pubic area
growth of hair in the armpit regions
Inward Signs
production of cervical mucus
a rise in waking temperature
As a mother who has successfully used Natural Family Planning for 15 years, I want to empower my girls with the knowledge of how wonderfully God made their bodies. I don't want them to fear what will happen as they grow and change, and I want them to have the tools that will make their adolescent lives easier. Blossom is the first step in that deeper relationship with their own bodies. My 11-year old is now incredibly excited to join the world of charting with her older sister. She is looking forward to the day when she can transition from the Blossom Program to the Bloom program with her older sister. The Blossom program has strengthened our communication, has prepared my daughter for what is to come, and has made it all a joyful experience to look forward to rather than dread.

Thank you!         

                                                                                Rebekah M., Mandeville, LA
Blossom teaches girls to observe cervical mucus and basal body temperature to pinpoint 1 to 2 weeks in advance when their fmp will start.  The observation and charting instructions in Blossom are very simple; the program teaches girls only the very basics of charting.
Blossom

 is all about 

Preparation

.
Blossom is all about PREPARATION.  Pinpointing the fmp empowers girls to be truly ready for the first menstrual period—rather than to be surprised, unprepared and embarrassed when it comes.   The program seeks to make the first menstrual period a very positive experience, something long awaited!!
Since I have already attended the Bloom Seminars, the information in this program was already familiar. It was not overwhelming, but I think it'll take me about two weeks to get set-up and on track with the program. I'm really excited to try it out! It sounds like something that could actually work! I am super relieved that I will be able to predict when my fmp will come, so that I will not be embarrassed in public. I think that soon, charting every morning will be a consistent habit.             

                                                                                     Jamie M., Mandeville, Louisiana
What does a

Blossom Chart

look like?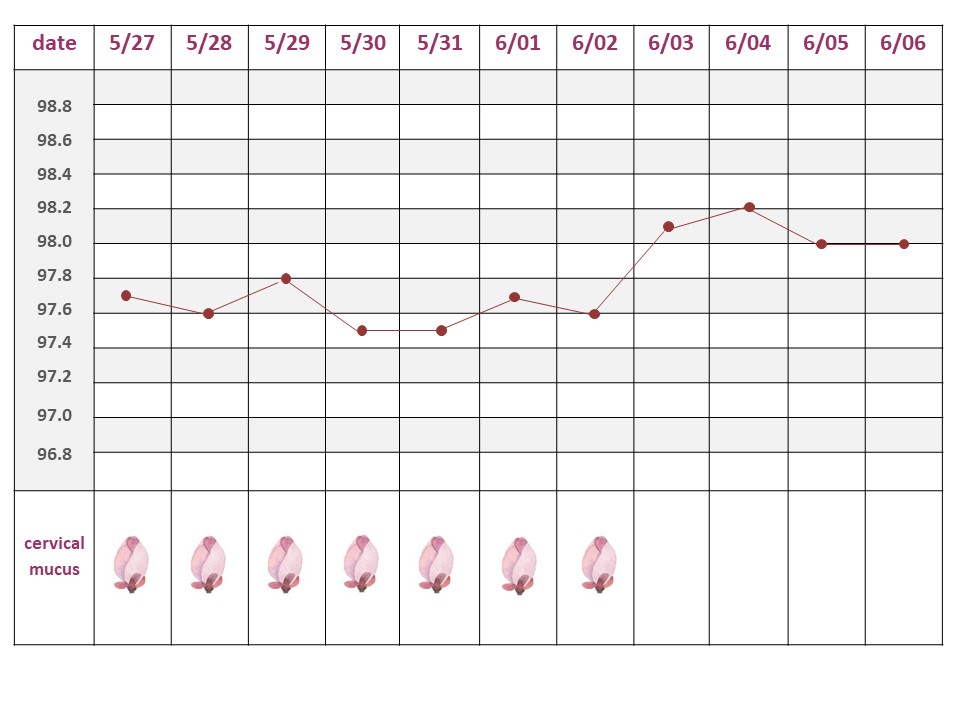 Mothers can teach

Blossom

to their daughters at home or mothers and daughters can attend a seminar together!

Home Instruction Program
The Blossom Home Instruction Program includes all that a mom needs to teach her daughter how to chart in the privacy of the home.  When registering for the Home Instruction Program, you will receive free, limited access to a pre-recorded video of the Blossom Cycle Awareness Seminar to watch with your daughter and free, lifetime access to all of our online, printable materials: The Blossom Instruction Booklet, Activity Packet, Charts and Sticker Sheets, and Teaching Guide.  In addition, mom will meet privately with her instructor for a Pre-Teaching Consultation and a Follow-up Consultation.  Your instructor will review the main concepts of the program with you, answer any questions that you may have, assist you with setting up your teaching plan, and provide chart review.
Seminar
The Blossom Seminar is attended by both mother and daughter in a group format.  During this 2-hour class, your daughter will learn how to observe her cycle signs and interpret her chart to pinpoint when her first menstrual period will begin.  When registering for a seminar, you will receive free, lifetime access to all of our online, printable materials: The Blossom Instructions and Charts Booklet, Activity Packet, Charts and Sticker Sheets, and Teaching Guide.  In addition, each mom will have the opportunity to meet privately with the instructor for a Follow-up Consultation and Chart Review.